ASUS ZenFone 2 Laser 5.0 (ZE500KL)
A few weeks ago, ASUS Philippines was cool enough to send me one of their latest phone available in the market called the ASUS ZenFone 2 Laser5.0 (ZE500KL) so I could write a review about it. Writing an unbiased and honest review was the ultimate challenge as I've been an iPhone user since 2009. To make sure I could write the best possible review ever, I needed to actually live with the ASUS ZenFone for a while.
OVERVIEW
There are a lot of google results for the technical specifications of the phone, but in a gist: the beautifully designed ASUS ZenFones 2 Laser 5.0 is powered by Qualcomm Snapdragon 410, a processor that is optimized for mobile applications; has a dual-sim function; and an 8-MP PixelMaster camera on the back and 5-MP in the front, both of which works great in capturing photos in low-light situations, group photos, and, more importantly, selfies! But the biggest selling point is the Laser AutoFocus Technology for the fastest clarity in taking photos! With all these exceptional features, I would expect the price to be quite high. To my surprise, the Asus ZenFone 2 Laser 5.0 is incredibly affordable — for a very low price of PHP 7,295!
But the question is, is it worth it? Read the review to find out!
DESIGN
The ASUS ZenFone 2 Laser 5.0 comes in several shades with a metallic finish; has a 5.0-inch HD (720x1280p) IPS display with a Corning Gorilla Glass 4; and thin edge of 3.9mm. I'll discuss more of those features later on, but what makes the ASUS ZenFone 2 Laser standout is the back portion.
The phone was designed with a curved back and velvety feel that provides a good grip on my hand. The volume-slash-shutter button is also located the back, right below where the back camera is. I happen to love that the volume is there rather on the side because I'm assured that the phone is securely within my palm while taking a selfie.
SCREEN
The screen is covered with a Corning Gorilla Glass 4, a toughened glass that is twice the drop-damage resistance than its predecessor. The screen also has a 20mm Anti-Fingerprints Coating that allows you to enjoy the sliding and swiping without any fingerprint residue. In fact, I've been using the ZenFone 2 Laser for a while now without any screen protector and I haven't seen any fingerprint mark on it! I have no plans of dropping or scratching the phone, but accidents do happen. I'm just happy that the phone is made with state of the art materials, so breaking my phone is least of my worries. MUSIC
Since my boyfriend isn't here to help me gauge the sound quality of the phone, I asked my mom for help to compare the ZenFone 2 Laser against two iPhone 5 units (hers and mine). We're not very technical when it comes to music, but we have a good idea if a speaker is busted or is in good quality. To be sure we're not biased, we used the same earphones to listen to the same song on all three devices. After listening to Justin Bieber's What Do You Mean? several times, we both came to the conclusion that iPhone 5 is louder in terms of volume, but it's not as balanced when compared to the ZenFone 2 Laser. By balanced, I mean you could distinctly hear the bass and vocals in the song.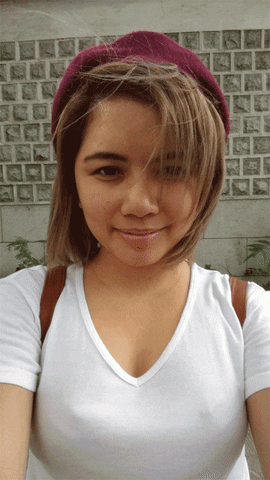 Aside from ASUS' Music app and the popular Spotify, you can also listen to your favorite FM station! I normally listen to the radio in the car, so I don't think I'll be using the FM Radio app that much, but if you're commuting and you don't want to use data to listen to music (assuming you're subscribed to Spotify), this app is so handy!
CAMERA
Let's move on to the biggest make or break function of the smartphone: The camera. The ZenFone 2 Laser comes with an 8-megapixels rear camera and a 5-megapixels front camera. It has a Laser AutoFocus that enhances the image stabilization and clarity as fast as 0.03 seconds. While this feature is very subtle, it's supposed to be greatly beneficial when photos in low-light scenes — all without the need of using a flash!
So far, I've noticed that 1) it's a great camera when there's an abundant source of natural light, 2) some photos don't look too sharp on the edges and 3) that it tends to be overly saturated in certain settings. But overall, the camera performs quite remarkably well. I do like that that camera tries to make the photo brighter without producing grain. But, I shall let the photos do the talking.
This was taken using the Low Light Mode. This photo was taken inside the lobby area of my mom's new condo. It's quite dark there right now because they're doing renovations outside, covering the glass windows. I think it's great that ASUS is able to make the photo brighter without making it too grainy.
PERKS
ASUS clearly knows how to take care of its customers. When you get a new ASUS phone, your Google Account automatically receives FREE 100GB of storage, that's valid for 2 years, with Google Drive. On top of that, you also get a 5GB lifetime web storage from ASUS' own version of cloud storage. There are a whole lot other perks, but that 100GB storage with Google Drive is more than enough for me to be a happy camper.
PERFORMANCE
To experience lagging while scrolling and clicking icons is one of the most frustrating things ever. Android phone seems to be a common victim of this, but the ASUS ZenFone 2 Laser 5.0 is an exception. For a very affordable smartphone, I haven't experienced any lagging since day one.
My only concern, which is a minor annoyance, is the wi-fi. If I don't use the phone for several hours, I get disconnected from the internet connection. I'm not sure if this is because of the Ultra Saving Power Mode, but either way, I wish it would automatically connect when I use the phone.
Battery life is also amazing! Snapchat, Twitter, Instagram, and Facebook are some of the apps that I frequently use and when used all together, my phone is guaranteed to die after 3 hours or less. My iPhone 5 comes with a 1,440 mAh, while latest iPhone 6S is said to have 1715 mAh. Based on experience, that kind of battery can only offer 4-5 hours of 3G connectivity. The ZenFone 2 Laser, on the other hand, offers 2,070 mAh Li-Polymer battery and claims to survive on 36 hours usage on 3G! There's no way for me to test this, but I did do a time-lapse that lasted for one hour and 40 minutes and the battery life only decreased by 20%.
CONCLUSION
The first thing to bear in mind is that the ASUS ZenFone 2 Laser 5.0 is not meant to compete with the high-end models, such as the iPhone 6S. With a Gorilla Glass 4, 2,070 mAh battery, Laser AutoFocus, and a whole lot of features and perks exclusive to ASUS phones, it's very clear that phone was specifically created for people who wants the functionality of a high-end smartphone that doesn't cost an arm and a leg.
Do I recommend you buying this phone? ABSOLUTELY! I know, I know. I was asked to write a review about this phone, but I was really impressed at the quality and performance of this phone. So impressed that I found myself using it more often than my iPhone 5.
For more information about the features, pricing and promos of ASUS ZenFone 2 Laser, please visit ASUS Philippines' official website and Facebook page.